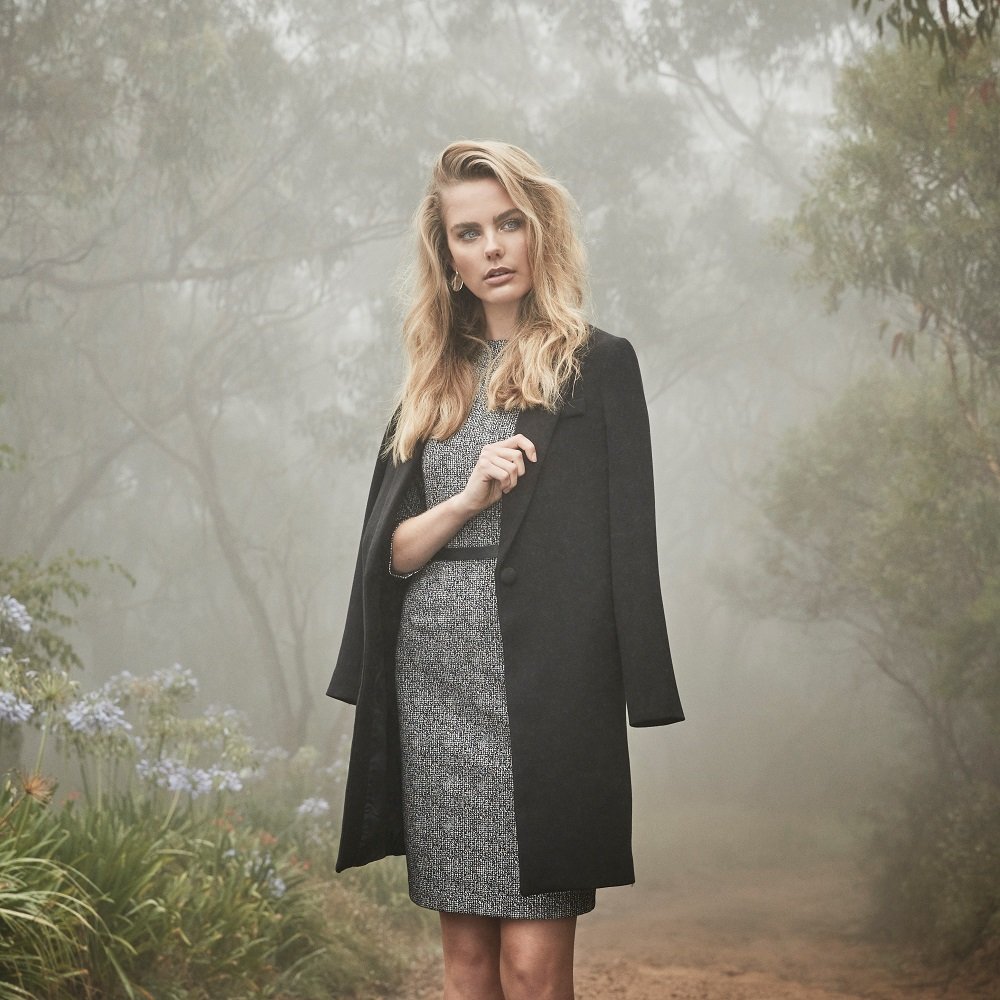 The Winter' 18 Collection by Forcast will transport you to the warm interior of a luxe European ski lodge, complete with rustling fires, frosted windows and mulled wine. Après Ski is a French term that directly translates to 'after ski' and describes the social activities and festivities following a day spent on the slopes.
The collection boasts a muted athleisure theme punctuated with soft, warm elements that are inspired by the effortlessly chic way women dress for these events.The colour palette on offer is cool and tonal, key shades including: teal, navy, grey and charcoal dabbled with warm hues such as mustard, camel and brown. Core prints are reflective of the post-ski theme of Après Ski with checks, stripes, and graphic textural prints forming the backbone of the collection. A standout style this season takes form in a chic grey four-piece suit; Amali, with consciously thought-out neck detailing and feminine pleats elevating the back of the dress and skirt.
Fabrication of the Amali suit also takes a wintery approach, offering a thicker, softer and cosier fabric to get through the cooler months. Other must-haves include the Alexia Off Shoulder Dress which features a plush, soft fabric and effortlessly chic off-shoulder, slip-on style. The Hunter Pencil Skirt and Dress inject a structured, sophisticated silhouette to the collection whilst keeping the styles lighthearted and sporty with a quirky checkered print. The Sophia Double Breasted Coat offers a modern take on the traditional winter coat, which has been reinvented in a warm mustard hue to ensure an injection of colour in any winter wardrobe.
The Après Ski collection will be available in stores and online from the 26th of April.