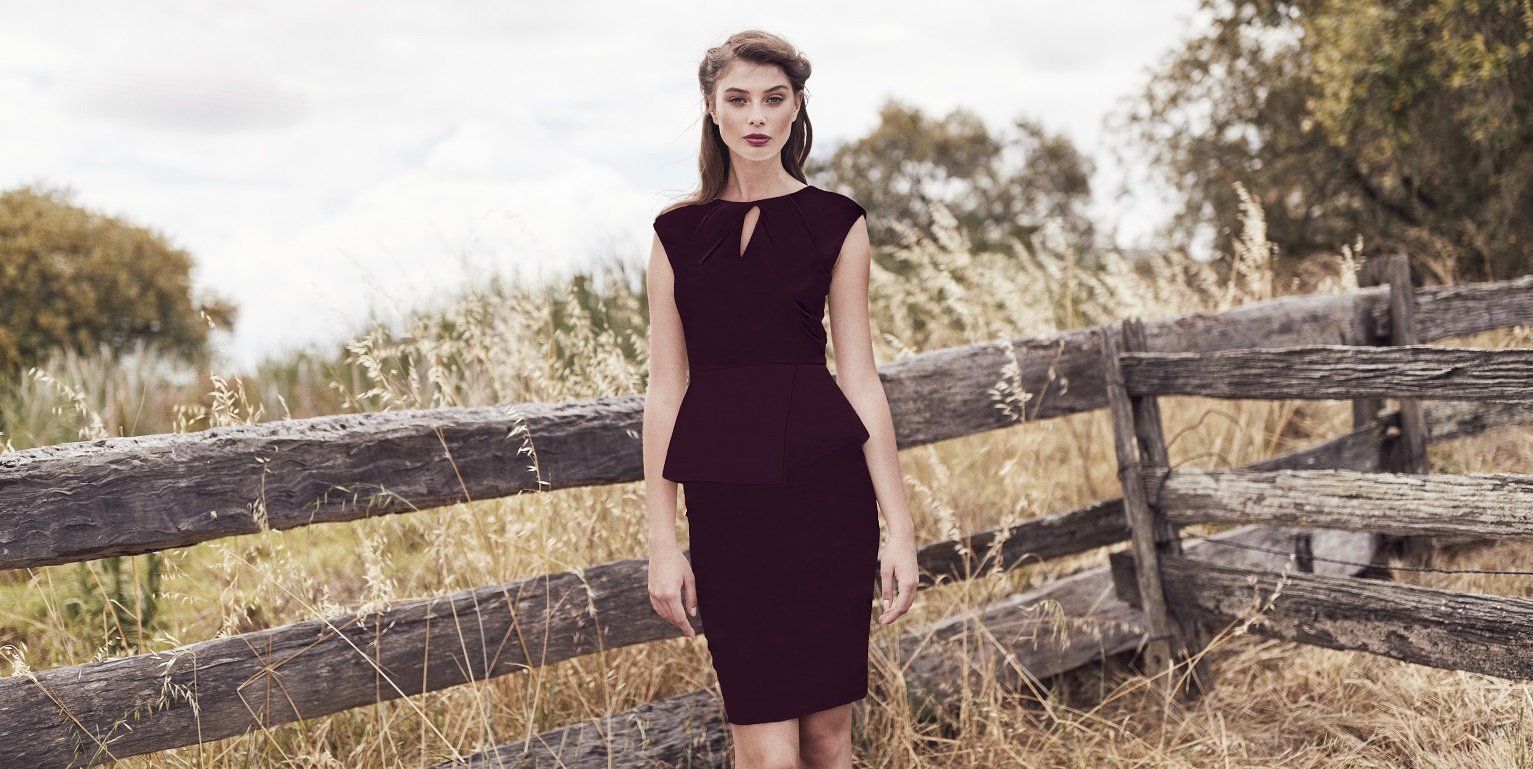 Punctuated by warm tones, vintage floral prints, intricate lace detailing and form-fitting styles, the Autumn '18 Collection by Forcast is reminiscent of a decade in history known for its fashion revolution; the 1940s. During a time of war, uncertainty and angst, women were forced to enter the workforce, which meant clothes had to be simple and practical.
After the war ended, an increased sense of independence and aspiration amongst women meant there was a noticeable change in women's fashion. Hemlines became shorter, waistlines were cinched in and colours and prints became more apparent.
The Sojourn Collection is an exploration of this transition from the utilitarian look of wartime clothes to more feminine and playful garments. Monochrome prints, structure suit sets and form-fitting pants are contrasted with feminine florals, romantic plum tones, playful polkadot prints and floaty fabrics to represent the shift in fashion during this era.
'Sojourn' (noun, a temporary stay) was chosen to aptly represent this fleeting moment in history, where a post-war social change was evidently reflected in the transition of women's fashion, if only for a moment. The collection boasts a range of wardrobe essentials, including sophisticated suits, pencils skirts and structured blouses, punctuated by statement pieces including cocktail dresses, printed blouses and striking colours that effortlessly establish the perfect Autumn wardrobe.
The Autumn '18 collection Sojourn will be launching in-store and online on February 14.