Forcast is a contemporary Australian owned women's fashion label.
With over 30 boutiques Australia wide, a prospering online following and a growing international presence, Forcast offers the ultimate shopping destination for the modern woman in all aspects of her life. With modish, versatile detailing and beautiful feminine tailoring, Forcast redefines traditional workwear and brings together elegance and class, with complete wearability.
The Forcast collections are exclusively designed in Sydney, Australia. Every collection is thoughtfully curated with quality, longevity and affordability in mind. It is truly destined to feature in the Forcast woman's modern life.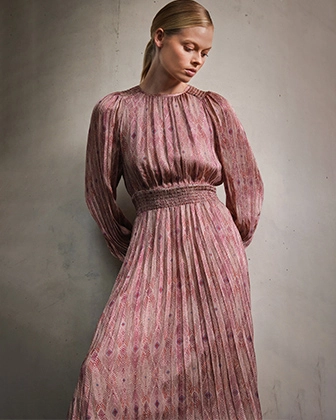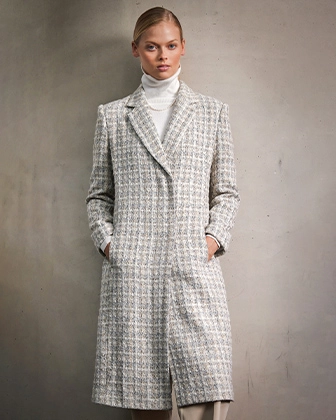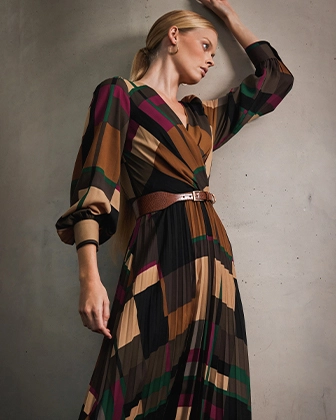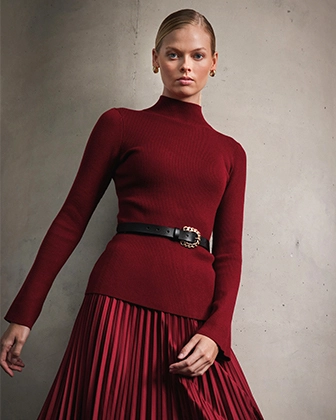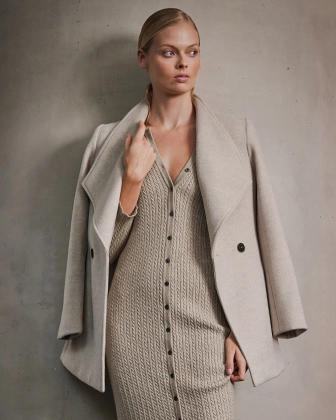 In 1992, amidst the real desire for pants that felt stylish and fit perfectly, Forcast crafted its signature stretch fabric. And so, the Forcast 'IT' pants were borne; the pants that made women feel confident, smart and stylish. From the era of lycra tights to stylish workwear, Forcast has been enlivened with the simple idea of offering stylish and wearable clothing with exceptional service across all areas. We are continually inspired by the latest trends, the energy of our Australian heritage and of course, the Forcast woman.
By focusing designs for the modern woman, we present a dynamic and seamless seven day wardrobe to equip the Forcast woman to pursue her life of urban outfitting, modern work utility and beyond – all at an accessible price-point; unmatched in quality and effortlessly transitional.
PRODUCT PHILOSOPHY
Since 1992, contemporary trends and feminine tailoring blended with corporate utility has been part and parcel of the Forcast design philosophy. Our seasonal collections are curated for the modern woman, the Forcast woman. We are inspired by the Forcast woman's desire for day-to-evening directional dressing.
Forcast believes being well-dressed is a lifestyle. Dressed in elevated style, the Forcast woman will experience the simplified life, and feel a sense of elegance and sensuality in all that they do. Our designers are guided by the three creative pillars of fit, fabric and style, placed at the heart of every design.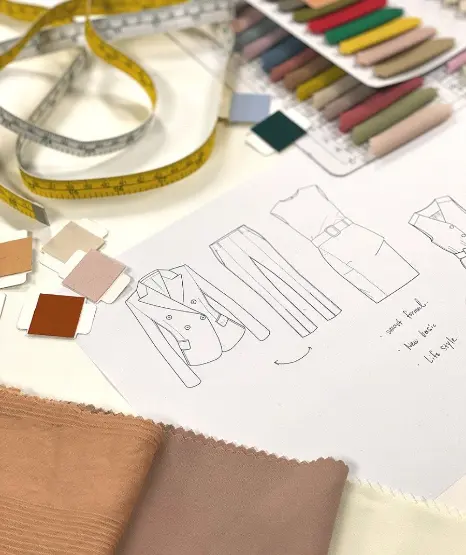 FIT
Every garment is tailored with utmost excellence, with untold hours of thought to perfect the balance between function and form of each style. Our pieces, with considered fit and easy-to-wear nature, makes the decision for any new wardrobe additions an easy one.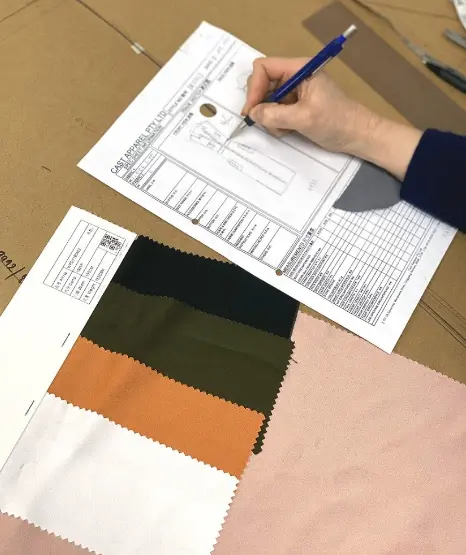 FABRIC
At Forcast, we want you to wear our pieces for years, even decades, to come. With this in mind, we pride ourselves on our signature stretch fabric, our knits woven in thoughtfully considered yarn and selecting exclusive and unique prints and patterns to create the finest collections wearable for this season and beyond.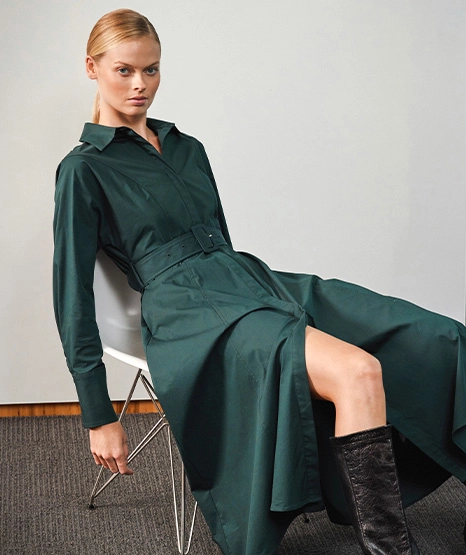 STYLE
In focusing on the distinct feminine details whilst placing versatility and functionality at the centre of designs, all our garments are crafted with practical sophistication and timeless elegance. Made easy-to-wear, our garments are purposed for effortless dressing.
ETHICAL APPROACH
From the inception of every design, our team ensures that every style is timeless and practical, to ensure the longevity of each wardrobe piece. We source textiles for our garments from all parts of the world and only engage manufacturers that align with our core values and share the same ethical standards. Additionally, in maintaining long-term relations with our manufacturers, we use only quality textile fabrications, to promote the longevity of our styles, and further, work to reduce our environmental footprint. We believe in sustainable fabrications and more recently, have been actively sourcing as such for future collections. Additionally, Forcast continually support local Australian businesses by having our garments locally pressed.